Sculpture
A series of sculptural works created, installed, exhibited and purchased since 2008.
Referencing the body and internal organs, these works are portraits of an inner emotional landscape.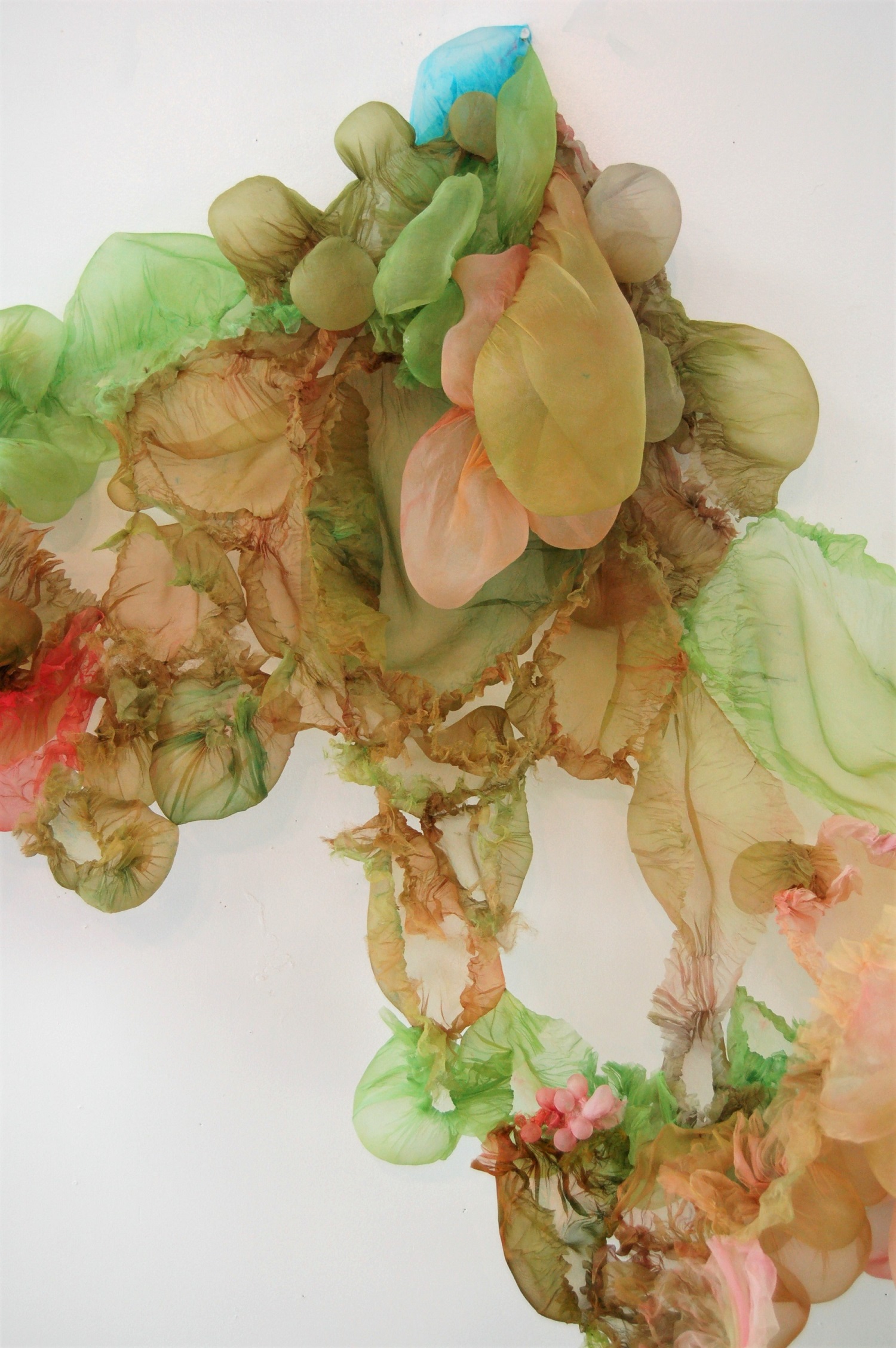 Mixed Media Silk Constructions are entirely custom made. I hand shape, sew and paint each piece for a particular space and individual needs. Price is determined by the size of the space and the extent of the work. Click on the button above to start a conversation about these works.